About NAF
With over 25 years experience in Equine Supplement formulation and manufacture NAF is the most respected and well known brand of supplements for horses in the UK today, renowned not only for our products but also for our passion for horses everywhere.
Using proven ingredients found in nature and creating unique effective formulations we pride ourselves on our unparalleled commitment to quality.
We believe in using only the best natural ingredients, which are fully traceable and are combined to create unique formulas by our team of veterinarian scientists and nutritionists.
The result is an extensive range of products, which are designed to offer you something for your horse's every need.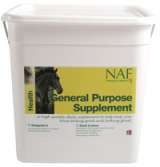 NAF General Purpose Supplement
A broad spectrum vitamin and mineral supplement formulated for the horse or pony in light-to-moderate work.
» details
Easy Breathing liquid
Similar herbal combination to Easy Breathing in a liquid form. Easily absorbed so may be of particular benefit to older horses with compromised digestion.
» details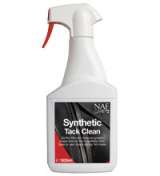 NAF Synthetic Tack Clean
A quick tack cleaner to effortlessly transform dirty, soiled synthetic tack. Suitable for all synthetic tack including saddles, bridles and boots.
» details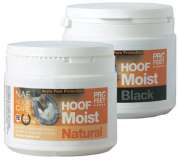 PROFEET Hoof Moist Natural and Black
Hoof Moist is a water based gel, formulated to sustain the moisture content of the hoof
and allow natural fluctuation of moisture levels.
» details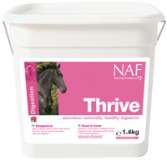 Feed to horses and ponies when loose droppings, acid build up and recurrent gut stress are evident.
» details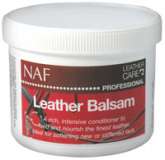 NAF Leather Balsam
A rich, intensive conditioner to feed and nourish the finest leather. This luxuriously rich balsam deeply penetrates the leather and maintains it in soft, supple condition. Ideal for softening new or stiffened tack. For very best results clean tack before use with Leather Cleanse.
» details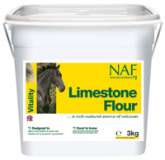 NAF Limestone Flour
A rich source of calcium designed to supplement bone growth requirements. Our pure Limestone Flour should be fed when there is a need for additional calcium in the diet to supplement bone growth requirements.
» details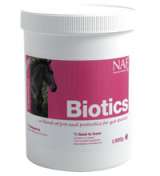 Combination of pre and probiotics designed to support the natural microbial repopulation of the gut. Contains legal live yeasts which are proven to support the health of the horse's gut.
» details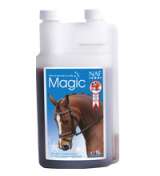 NAF 5 Star Magic Liquid
Magic Liquid is formulated from magnesium, the same unique herbal combination as used in Magic Powder. Magic Liquid has the advantage of extracting the active ingredients from the herbs, making them more readily available for absorption by the horse. The calming effects can be seen fast.
» details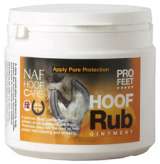 A unique hoof ointment made with extracts of essential eucalyptus oil. This clear, natural ointment penetrates deep into the horn to keep it supple and help to protect the hoof from becoming brittle and prone to cracking and splitting.
» details