Grroming brushes, kits and bags as well as very useful bits and bobs to make for happy grooming.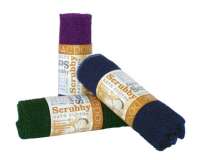 Scrubby Bath Cloth
Indispensable for bathing. Deep cleans the coat with a "massaging effect" that horses really enjoy! Will not mildew & dries quickly. These clothes are brilliant for scrubbing out in grain urine, grass and any stubborn annoying stain. Mixed with one of our fab shampoo's, get scrubbing it will be worth it !!
» details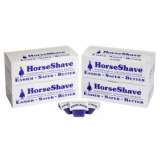 An ideal and quick way to trim whiskers, face, ears, bridle paths, feathers etc especially good for difficult horses - no the risk of cutting them.
The Horse Shave is a non-clogging stainless steel razor protected by a comb.

Horse Shaves are great at shows or on the yard and can be reused many times.

A "must have" handy gadget for last minute touch-ups.

Multiple purchase options offer better value
» details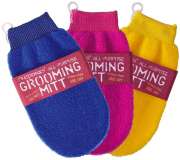 The bristle-like texture of this amazing grooming mitt stimulates the body's circulation while cleansing, scrubbing, and bringing out a healthy shine. Use dry to curry, or wet to bathe. No sliding around in the soap suds. Quickly removes sweat marks.
Available: Blue, Yellow & Pink or a 3 pack of mixed colours
» details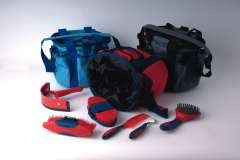 Rhinegold Grooming Bag with Grooming Kit
Colour co-ordinated soft touch brushes: Flexible body brush, Dandy Brush, Mane comb, Hoof Pick, Mane and Tail Brush and Sweat Scraper.
» details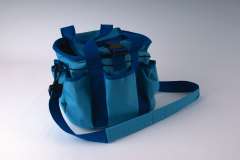 Rhinegold Grooming Bag
Bag features durable material, 6 side compartments, elasticated drawstring closurewith extra lid and clip. Two side handles and long overarm strap.
» details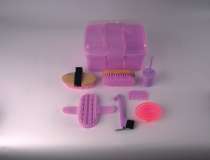 Childrens Complete Grooming Box
With Dandy Brush, Body Brush, Plastic Curry Comb, Rubber Curry Comb, Hoof Pick Brush and Hoof Oil Brush.
» details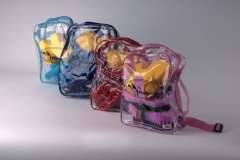 Harlequin Junior Grooming Kit
Full grroming kit comes in rucksack style bag containing Dandy Brush, Body Brush, Plastic Curry Comb, Hoof Pick with brush, Mane Comb and Wash Sponge.
» details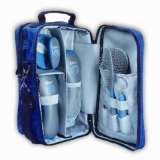 OSTER 7 PIECE GROOMING KIT - BLUE
A COMPLETE KIT CONTAINING THE FOLLOWING:
Coarse Curry Comb, Stiff Grooming Brush, Soft Grooming Brush, Mane and Tail Brush, Mane and Tail Comb, Hoof Pick and Storage case
» details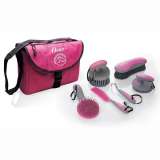 OSTER 7 PIECE GROOMING KIT - PINK
A COMPLETE KIT CONTAINING THE FOLLOWING:
Coarse Curry Comb, Stiff Grooming Brush, Soft Grooming Brush, Mane and Tail Brush, Mane and Tail Comb, Hoof Pick and Storage case
» details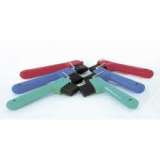 » details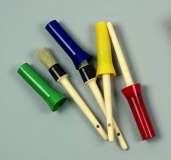 » details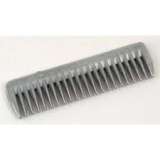 » details