All you need to care for your horse in and out of the stable.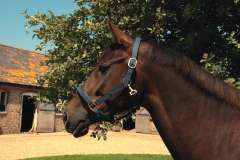 Nubuck Headcollar
Soft padded, nubuck leather adjustable headcollar
» details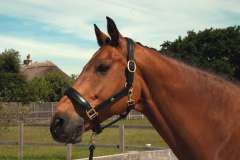 Top Quality German Leather with soft leather padding and brass buckles.
» details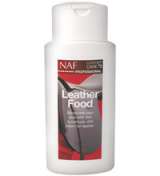 NAF Leather Food
Moisturise your tack with this luxuriously rich lotion for leather. Helps to restore damage caused by water, sweat build up or excessive drying out. Has long lasting lubricating properties ideal for softening stiff new leatherwork. For best results apply after cleaning with Leather Cleanse, which acts as a carrier to ensure Leather Food penetrates deeply into the leather.
» details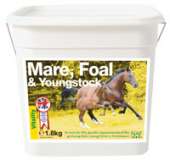 NAF Mare, Foal and Youngstock
To care for the specific requirements of the growing foal, young horse & broodmare.
» details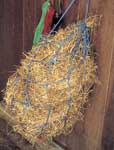 Horsehage Nets (small hole)
» details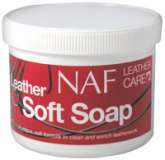 NAF Leather Soft Soap
A unique, soft formula to clean and enrich leatherwork. Lifts dirt and grease from the leather while softening leather. For a complete finish, allow to dry and polish surface of leather with a soft, dry cloth.
» details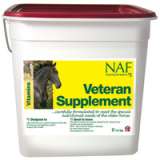 NAF Veteran Supplement
A comprehensive supplement containing MSM and probiotics, specifically formulated to meet the nutritional needs of the older horse. Recommended for all older horses whether still in regular work or enjoying retirement.
» details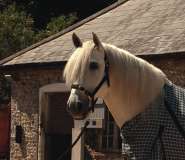 Nylon Headcollar
Adjustable nylon headcollar fantastic value comes in various plain or twin colours
» details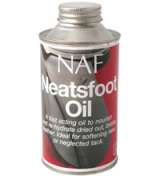 NAF Neatsfoot Oil
The traditional choice of saddlers. A fast acting oil to nourish and re-hydrate dried out, brittle leather. Ideal for softening new or neglected tack. Does not rot stitching.
» details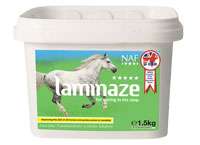 Five Star Laminaze
Correct feed and a disciplined management are vital if your horse or pony is prone to Laminitis, but on their own they are not always enough. Laminaze is a unique blend of naturally sourced antioxidants combined with key gut support, bio-available sulphur and targeted nutrients, in a palatable formula tomaintain hoof health and improve his diet and lifestyle.
» details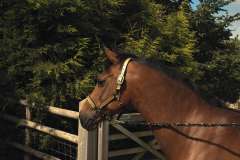 Sparkle Headcollar and mstching lead rope
Quality nylon headcollar with soft neoprene type padding on noseband and headpiece.
» details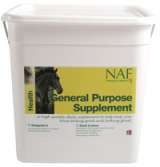 NAF General Purpose Supplement
A broad spectrum vitamin and mineral supplement formulated for the horse or pony in light-to-moderate work.
» details