All you need to care for your horse in and out of the stable.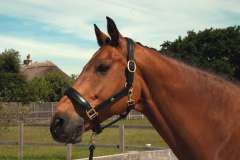 Top Quality German Leather with soft leather padding and brass buckles.
» details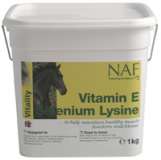 Vitamin E Selenium Lysine
Supports muscle function in the performance horse. Particularly useful in those geographical areas where the soil is likely to be selenium deficient. Contains selenium yeast, safer to use than inorganic forms.
» details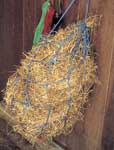 Horsehage Nets (small hole)
» details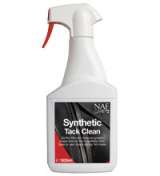 NAF Synthetic Tack Clean
A quick tack cleaner to effortlessly transform dirty, soiled synthetic tack. Suitable for all synthetic tack including saddles, bridles and boots.
» details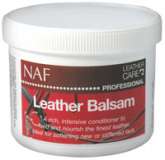 NAF Leather Balsam
A rich, intensive conditioner to feed and nourish the finest leather. This luxuriously rich balsam deeply penetrates the leather and maintains it in soft, supple condition. Ideal for softening new or stiffened tack. For very best results clean tack before use with Leather Cleanse.
» details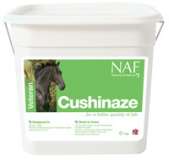 Cushinaze
Designed to support vitality, provide nutritional support of the pituitary gland and optimise gut function.
» details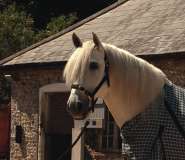 Nylon Headcollar
Adjustable nylon headcollar fantastic value comes in various plain or twin colours
» details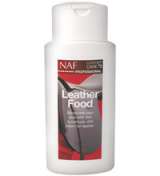 NAF Leather Food
Moisturise your tack with this luxuriously rich lotion for leather. Helps to restore damage caused by water, sweat build up or excessive drying out. Has long lasting lubricating properties ideal for softening stiff new leatherwork. For best results apply after cleaning with Leather Cleanse, which acts as a carrier to ensure Leather Food penetrates deeply into the leather.
» details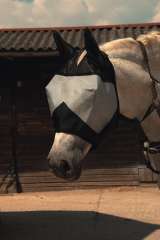 Rhinegold Fly Mask with Ears
Mesh fly mask with soft fleece binding and Ear coverage
» details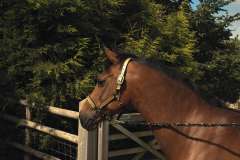 Sparkle Headcollar and mstching lead rope
Quality nylon headcollar with soft neoprene type padding on noseband and headpiece.
» details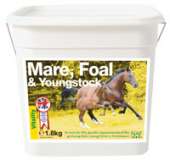 NAF Mare, Foal and Youngstock
To care for the specific requirements of the growing foal, young horse & broodmare.
» details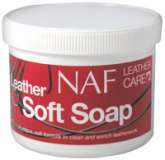 NAF Leather Soft Soap
A unique, soft formula to clean and enrich leatherwork. Lifts dirt and grease from the leather while softening leather. For a complete finish, allow to dry and polish surface of leather with a soft, dry cloth.
» details