A range of saddlery including bridles, headcollars, leatherwork, numnahs and saddle pads, lunge equipment and lots more.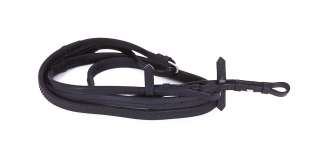 Windsor Rubber Covered Reins 5/8"
» details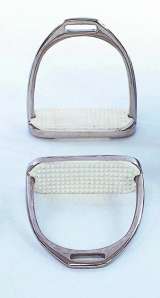 Stainless Steel Fillis Irons
» details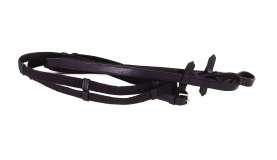 English Leather Continental Reins
Traditional Continental Reins with English Leather
Handcrafted from the finest english leather stainless steel fittings.
Black or Havana
» details

Stirrup Leathers
Black or Havana
54'' X 1''
48'' X 3/4''
» details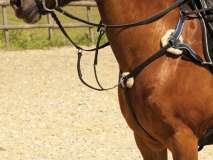 Windsor Leather 5 Point Breastplate
Five Point Breastplate, Fastens At Both The Girth And Saddle For Evenly Distributed Pressure And Security .
Real Sheepskin comfort pads
Black or Havana
Cob or Full Size
» details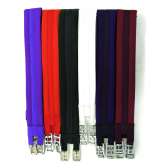 Cotton Padded Girth
Fantastic value
Available in Black, Brown and Navy
Sizes 32" - 52" in 2" intervals
» details
English Stirrup Leathers
Heritage 54" & 48" English Leathers
» details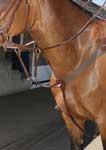 John Whitaker V-Check Elasticated Breastplate
This Breastplate is available in Oak Brown and Black. Available in sizes Cob and Full.
FEATURES
- Detachable running martingale
- Fully adjustable straps
- Brass fittings
- Elastic for less shoulder restrictions whilst securing saddle in place
» details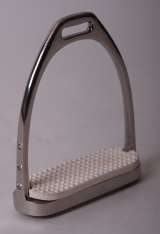 Rhinegold Stainless Steel Fillis Irons With Crystal Detailing
Stainless Steel Irons with white treads and Crystal inlaid on one side of the iron.
» details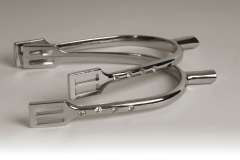 Rhinegold Prince Of Wales Spurs With Crystal Detail
Why not add a bit of Bling....
Comes with spur straps.
» details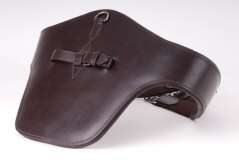 Windsor Leather Stud Guard
Leather Stud Guard, Fully Padded Underside, Stainless Steel Buckles, Elasticated Straps.
SIZES 44", 46", 48", 50", 52" & 54"
PLEASE STATE SIZE WHEN ORDERING
» details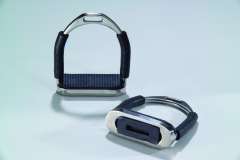 Flexi Irons with Treads
sizes: 4 1/4", 4 1/2", 4 3/4", 5" and 5 1/4"
» details