All you need for your horse and pony.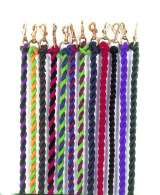 Cotton Lead Ropes
Plain colour or various twin coloured ropes with brass clip
» details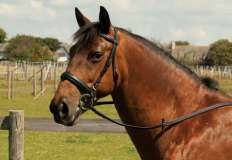 English Leather Comfort Bridle-Cavesson Noseband
English leather bridle with comfort design headpiece. Extra soft padding around ears and clever design means no uncomfortable pressure for your horse, with padded noseband. Includes rubber covered reins.
Cavesson noseband with crank adjustment.
» details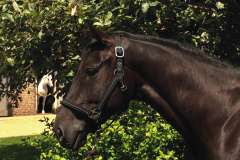 Crystal Nylon Headcollar
Fully adjustable nylon headcollar featuring padded nose and headpiece with crystals on cheeks and nose band.
» details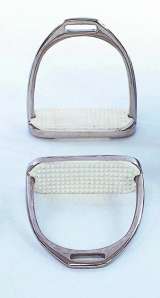 Stainless Steel Fillis Irons
» details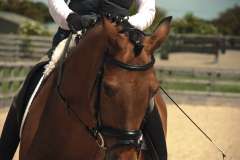 Rhinegold German Leather Comfort Bridle
Top quality bridle made from finest grain German Leather. Features a 'Comfort' design headpiece, extra soft padding around ears and clever design means no pressure on horses head. Includes rubber reins.
» details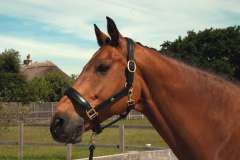 Top Quality German Leather with soft leather padding and brass buckles.
» details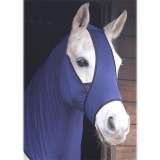 Made from a good quality, 4 way-stretch lycra and close fit elastic binding for comfort and with fully adjustable belly and chest straps.

The two nosebands separate to form a wide opening for the head and neck to pass through making this kinder and less intimidating for the horse.
The botton noseband is pulled from under the jaw and over the top of the nose.

Then the upper noseband is centrally positioned between the ears and eyes and pulled down and over the nose, covering the botton noseband
The 2 nosebands are then secured under the jaw by a soft loop-velcro strap which passes through a web loop and onto the hook-velcro strip. This keeps the 2 nosebands securely in place and central on the face.

Useful for:
Protect the mane and the neck.
Helps with show conditioning by keeping the neck clean and plaits tidy.
Helps keep coat glossy
Can be used in the stable
Can be used as an extra warming layer under winter stable rugs.

Colour: Navy Blue

Sizes: Small, Medium, Large and Extra large
» details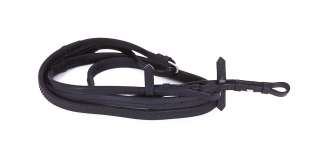 Windsor Rubber Covered Reins 5/8"
» details
John Whitaker Leadrope
Whitaker Leadrope With Trigger Hook.
RED/WHITE/NAVY
One Size
» details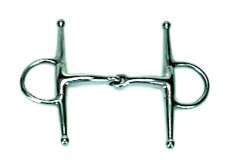 Fulmer Cheek Eggbutt Snaffle
Stainless Steel
» details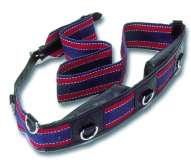 Webbing Roller
Padded Wither Support, Leather Strap.
» details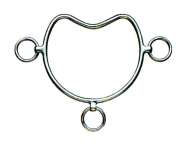 Chifney
Anti-rearing bit. Stainless Steel.
One size.
» details