All you need for your horse and pony.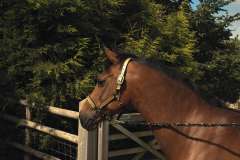 Sparkle Headcollar and mstching lead rope
Quality nylon headcollar with soft neoprene type padding on noseband and headpiece.
» details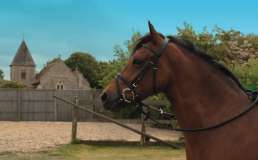 Windsor leather bridle with flash noseband and rubber covered reins.
» details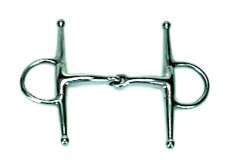 Fulmer Cheek Eggbutt Snaffle
Stainless Steel
» details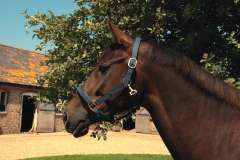 Nubuck Headcollar
Soft padded, nubuck leather adjustable headcollar
» details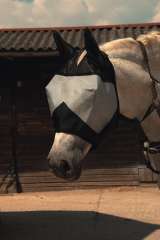 Rhinegold Fly Mask with Ears
Mesh fly mask with soft fleece binding and Ear coverage
» details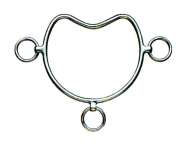 Chifney
Anti-rearing bit. Stainless Steel.
One size.
» details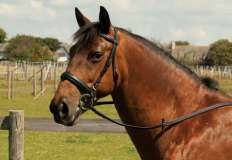 English Leather Comfort Bridle-Cavesson Noseband
English leather bridle with comfort design headpiece. Extra soft padding around ears and clever design means no uncomfortable pressure for your horse, with padded noseband. Includes rubber covered reins.
Cavesson noseband with crank adjustment.
» details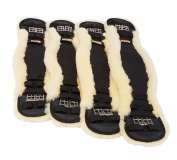 APOLOGIES ALL SIZES OUT OF STOCK
Integrated Contoured Sheepskin Dressage girth, with supersoft 100% Merino lambskin lining. Providing a soft, light and breathable surface against your horse. Great for sensitive horses or horses prone to rubbing and girth galls. The lambskin lining is rolled over the edges to distribute pressure and stop chaffing. The roller buckles are made of stainless steel. Sizes from 60cm to 75cm.
» details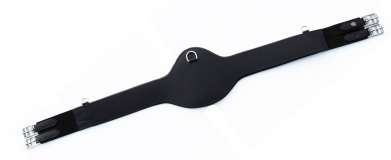 The Rhinegold Anatomical girth is available in short and long versions. This innovative design is aimed at maximum comfort and protection of the sensitive areas of the horses girthing area; thus this design gives horses the chance to move more freely. Includes the facility to clip training aids.
» details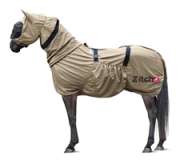 This rug is made from a 100% soft and tightly weaved polyester with elasticated edges that prevent small insects from getting to the horse. Dense and absorbing, it vents the sweat and reduces the damaging effects of UV rays on sensitive skin. Close fitting to the body it protects from the neck to the tail, whilst the hood covers from the shoulder to the head including a mesh eye section and an adjustable nose strap. It is equipped with adjustable flaps at the base of the neck and adjustable elastic straps on the neck and rear legs with clips. The belly is entirely covered with a wide removable girth that is clipped on at the top of the back. Elasticated and adjustable, with velcro and a clip anchoring system on the girth straps, interlocking with the sheet. Machine washable.
» details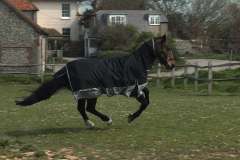 OUTSTANDING VALUE
Rhinegold 'Aspen' Outdoor Rug
1000 denier, waterproof breathable outer, heavyweight 350gsm polyfill with breathable nylon lining.
» details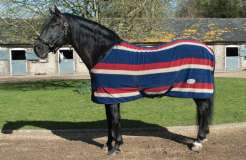 Top quality anti-pill fleece rug suitable for stable or travel use.
Features double chest straps (with eyelets) cross-over surcingles and fillet string.
The unique colour of the striped fleece creates a real luxury look to this top-end rug.
» details