Digestion – our aim is to keep your horse in perfect condition
To maintain your horse in tip-top, perfect condition, our range of equine digestion supplements will prove invaluable. They include the finest feed balancer in a pot, In the Pink Powder, which addresses all aspects of your horse's gut and digestive health. Whether you are striving to keep your horse in perfect show ring condition, wanting to help him lose excess weight and inches, or looking to support an upset, sensitive gut, we have a digestive product to suit.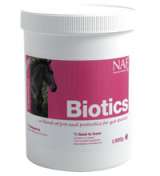 Combination of pre and probiotics designed to support the natural microbial repopulation of the gut. Contains legal live yeasts which are proven to support the health of the horse's gut.
» details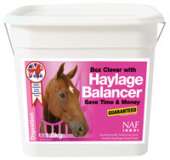 Comfort the unsettled horse, neutralize & absorb excess acids, soothe and settle the gut and help guard against gastric upset. Contains a unique digestive clay, includes antacids & live probiotic yeasts to optimise gut function. Also providing a broad spectrumof vitamins andminerals to balance the high fibre diet, Haylage Balancer is the only supplement your horse will need to maintain all round health and vitality.
» details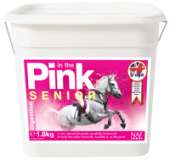 A very special formula carefully balanced to keep the older horse fit, healthy & in the pink.
» details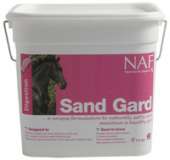 To support horses and ponies prone to gut stress when grazing on dry, sandy pasture.
» details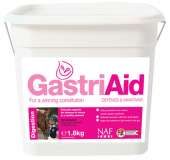 for horses and ponies with a history of compromised gastric health, or when signs dictate.
» details
In the Pink Powder contains live probiotic yeast and prebiotics to optimise gut function and balance the diet, allowing your horse to fully utilize his feed intake and gain perfect condition. In the Pink Powder is the most cost effective feed balancer you can buy. Plus, it helps your horse optimise his diet. So you feed less and save on hard feed.
» details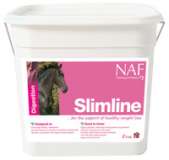 If your horse is prone to weight gain or he carries too much condition its likely you restrict his diet and grazing. Now, with new Slimline, you no longer have to compromise on his important nutritional needs. Formulated especially for horses and ponies who struggle to keep weight off, Slimline is designed to make up the shortfalls of a restricted diet, and more. NAF recommend that Slimlineis fed as part of a 'calorie controlled diet' combined with a correct management and exercise regime.
» details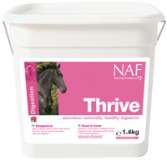 Feed to horses and ponies when loose droppings, acid build up and recurrent gut stress are evident.
» details