Show you care. NAF's care range offers you a product for every need when it comes to turning out and caring for your horse
Bathe him in one of our rich, all natural, colour enhancing Wash & Show Shampoos. Achieve a high gloss, winning finish to his coat and ensure a flowing, tangle free mane and tail with the help of our deluxe grooming sprays. In the hot weather, ensure all over protection from irritating flies and insects with your choice of NAF Off fly sprays and gel. Whatever your need, NAF has a Care product to suit.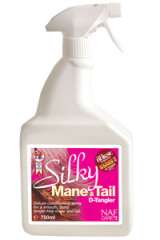 Silky Mane & Tail D-Tangler
A deluxe conditioning spray for smooth, shiny tangle-free manes and tail
» details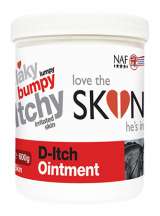 D-Itch Ointment
A nourishing ointment to help comfort areas of broken, irritated skin. Particularly recommended for skin affected by seasonal issues.
Directions for Use:
Gently apply to affected areas on a daily basis. In extreme cases apply twice a day. Wash the areas regularly with Teatree Oil Shampoo.
Available pack sizes:

600g.
» details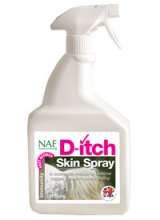 D-Itch Skin Spray
D-Itch Skin Spray is a natural formula combining unique herbal extracts with powerful antioxidant properties to support and comfort the reddened areas of hot, irritated skin. Contains MSM, which is readily absorbed into grazed, broken skin to aid the natural healing process
» details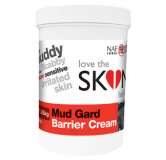 Mud Gard Barrier Cream
Mud Gard Barrier Cream
Protect your horse's skin when exposed to the wet and mud with this rich, nourishing barrier cream. Wash legs off thoroughly and apply before turnout. Contains MSM to support healthy skin and hair growth, and rosemary to soothe sore areas.
1.25kg Tub
» details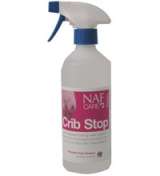 Crib Stop
An unpleasant tasting water repellent coating to discourage your horse from biting wood and other hard surfaces.
» details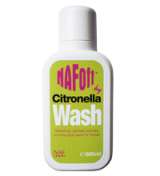 NAF Off Citronella Wash
Refreshing, naturally scented, no-rinse body wash for horses.
Directions for Use:
Add one capful of Citronella Wash to 5 litres of water and use to wash down hot or sweaty horses. Remove excess with a sweat scraper and leave to dry. This low foam formulation does not need to be rinsed off.
NAF recommend a small test patch prior to initial use. For External Use Only. For Animal Use Only.
» details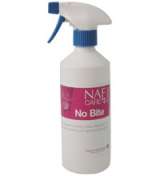 No Bite
An unpleasant tasting spray designed to discourage chewing of rugs and bandages.
» details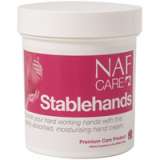 Stablehands
Nourish your hard working hands with this readily absorbed, moisturising hand cream.
» details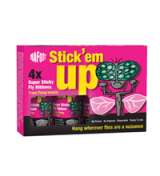 NAF Off Stickem Up
Super sticky fly ribbons to hang in the tack room, stable and lorry. No poison, no vapours and ready to use.
» details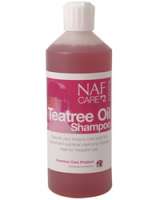 Teatree Oil Shampoo
Care for your horse's coat with this natural anti-bacterial cleansing formula. Ideal for frequent use
Available pack sizes:250 ml, 500 ml, 1 L, 2.5 L & 5 L
» details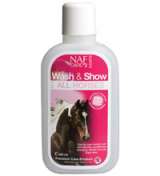 Wash & Show All horses
Care for your horse's coat with this rich, conditioning shampoo. Gentle Formula. Easy rinse.
» details