About NAF
With over 25 years experience in Equine Supplement formulation and manufacture NAF is the most respected and well known brand of supplements for horses in the UK today, renowned not only for our products but also for our passion for horses everywhere.
Using proven ingredients found in nature and creating unique effective formulations we pride ourselves on our unparalleled commitment to quality.
We believe in using only the best natural ingredients, which are fully traceable and are combined to create unique formulas by our team of veterinarian scientists and nutritionists.
The result is an extensive range of products, which are designed to offer you something for your horse's every need.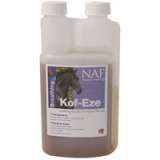 A soothing syrup of peppermint and teatree oil.
» details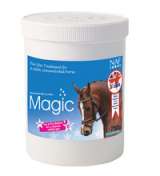 NAF Magic
Magic is a magnesium calmer with a difference. It's a fivestar formula that is magnesium based, but there's more. Magic also contains a unique combination of calming herbs and nutrients known to help relax muscle tissue and support concentration. There are no tricks behind Magic, just sound scientific nutritional and veterinary knowledge, combined with the highest grade ingredients.
» details
D itch Supplement
By improving the diet we can support the horse's own natural defenses. Specifically formulated to help the horse fight unpleasant spring and summer skin conditions, Love the SKIN he's in D-Itch Supplement provides a unique blend of scientifically verified, naturally sourced antioxidants to efficiently flush out the build up of free radicals associated with itchy irritated skin. D-Itch also includes herbs and nutrients to support strong healthy skin from within. For optimum support, start improving the horse's diet with D-Itch prior to the onset of midge menace, to allow the key nutrients to become assimilated within the system.
» details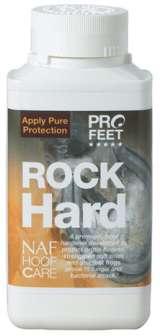 A premium hoof hardener developed to protect brittle hooves, strengthen soft soles and disinfect frogs prone to fungal and bacterial attack. Contains naturally bio-available sulphur for maximum hoof horn integrity.
» details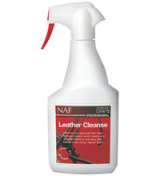 NAF Leather Cleanse
Care for your tack with this deep cleansing solution which cleans and supples leather in one easy step. Leaves a non sticky, natural finish. Can be used as a quick and easy one-step cleanser to lift dirt and grease and soften leather, or, prior to an application of Professional Leather Food or Professional
» details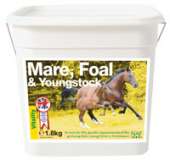 NAF Mare, Foal and Youngstock
To care for the specific requirements of the growing foal, young horse & broodmare.
» details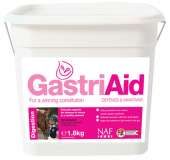 for horses and ponies with a history of compromised gastric health, or when signs dictate.
» details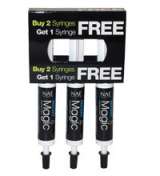 Five Star Instant MAGIC 3 X 30ml
If your horse becomes tense and anxious when exposed to a specific situation, such as a competition, you need Instant Magic, which offers the effective calming influence of Magic in a fast acting, easy to administer, single shot syringe. There are no tricks behind Magic, just sound scientific nutritional and veterinary knowledge, combined with the highest grade ingredients.
» details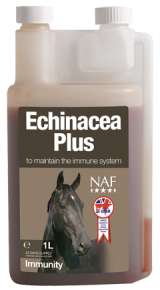 Echinacea Plus
For the maintenance of the immune system All horses sometimes need a little extra help, particularly those working hard, travelling regularly or facing a particular challenge. Echinacea is perhaps the best known herb for support of the immune system. Research shows that echinacea also support the health of red blood cells, essential for competition horses. Echinacea Liquid provides the ideal day-to-day support of the immune system. For optimum, concentrated immune support see Immuforte Powder.
» details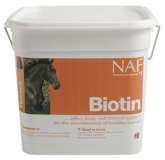 NAF Biotin also contains methionine, MSM, zinc and calcium to maintain healthy hooves.
» details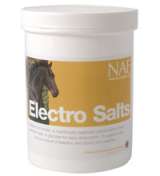 A balanced combination of the four essential salts in a glucose base for easy absorption. This dietetic is formulated to replace salts lost in sweat resulting from exertion, particularly in hot weather.
» details