About NAF
With over 25 years experience in Equine Supplement formulation and manufacture NAF is the most respected and well known brand of supplements for horses in the UK today, renowned not only for our products but also for our passion for horses everywhere.
Using proven ingredients found in nature and creating unique effective formulations we pride ourselves on our unparalleled commitment to quality.
We believe in using only the best natural ingredients, which are fully traceable and are combined to create unique formulas by our team of veterinarian scientists and nutritionists.
The result is an extensive range of products, which are designed to offer you something for your horse's every need.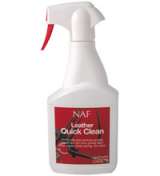 NAF Leather Quick Clean
This quick tack cleaner makes easy work of cleaning dirty leather. Simply spray directly on to soiled leather and effortlessly wipe away grease, sweat and dirt. When cleaning heavily soiled tack allow to soak on the surface of the leather for a few minutes before wiping off. Quick drying. Will not rot stitching or cause excessive drying out. For best results follow with an application of Leather Balsam, Leather Food, Leather Saddle Soap or Leather Soft Soap.
» details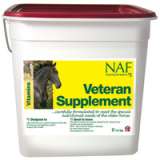 NAF Veteran Supplement
A comprehensive supplement containing MSM and probiotics, specifically formulated to meet the nutritional needs of the older horse. Recommended for all older horses whether still in regular work or enjoying retirement.
» details
In the Pink Powder contains live probiotic yeast and prebiotics to optimise gut function and balance the diet, allowing your horse to fully utilize his feed intake and gain perfect condition. In the Pink Powder is the most cost effective feed balancer you can buy. Plus, it helps your horse optimise his diet. So you feed less and save on hard feed.
» details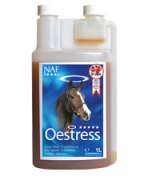 FIVE STAR OESTRESS LIQUID
Helps the mare to balance her oestrus cycle naturally by targeting the root causes of her discomfort which lead to her moods.
» details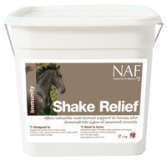 Shake Relief
Shake Relief is an advanced, veterinary developed nutritional formula designed especially for your horse if he becomes distressed by discomfort felt in his head. Feeding your horse Shake Relief will help make him happier, ride able and ready to shake the world!
» details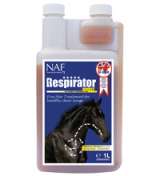 When speed counts, powerful Respirator Boost provides the ultimate blend of nutrients to support respiratory immunity and clear the way for optimum lung function.
» details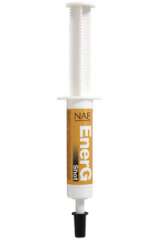 EnerG Shot is a concentrated nutritional blend of essential amino acids and bio-available iron to support energy metabolism, red blood cell production and to help replace sweat losses. It comes in an easy to administer syringe, making it easy to feed when most needed.
» details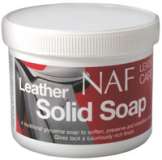 NAF Leather Solid Soap
A much favoured, traditional saddle soap to soften and condition leather. Ideal for use on all saddlery and harness. After use allow leather to dry, then buff with a dry, soft cloth for a polished finish.
» details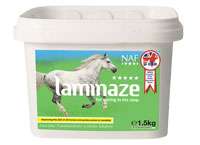 Five Star Laminaze
Correct feed and a disciplined management are vital if your horse or pony is prone to Laminitis, but on their own they are not always enough. Laminaze is a unique blend of naturally sourced antioxidants combined with key gut support, bio-available sulphur and targeted nutrients, in a palatable formula tomaintain hoof health and improve his diet and lifestyle.
» details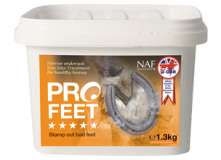 Developed by veterinarian scientists, with the help and support of farriers PROFEET offers the most concentrated fast acting nutritional support for quality hoof growth and protection against cracked brittle hooves.
» details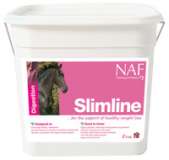 If your horse is prone to weight gain or he carries too much condition its likely you restrict his diet and grazing. Now, with new Slimline, you no longer have to compromise on his important nutritional needs. Formulated especially for horses and ponies who struggle to keep weight off, Slimline is designed to make up the shortfalls of a restricted diet, and more. NAF recommend that Slimlineis fed as part of a 'calorie controlled diet' combined with a correct management and exercise regime.
» details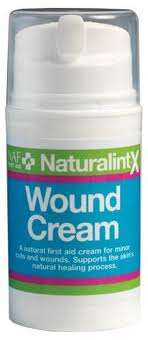 Wound Cream
A natural first aid cream to support the healing of minor cuts and wounds. Comes in a convenient pump dispenser for easy, hygienic application directly to the wound.
Directions for Use:
Gently apply to clean wound once or twice a day.
» details