About NAF
With over 25 years experience in Equine Supplement formulation and manufacture NAF is the most respected and well known brand of supplements for horses in the UK today, renowned not only for our products but also for our passion for horses everywhere.
Using proven ingredients found in nature and creating unique effective formulations we pride ourselves on our unparalleled commitment to quality.
We believe in using only the best natural ingredients, which are fully traceable and are combined to create unique formulas by our team of veterinarian scientists and nutritionists.
The result is an extensive range of products, which are designed to offer you something for your horse's every need.
NAF Oilovite
A broad spectrum vitamin and mineral supplement,blended with soya, liseed and hemp oils for general health and a glossy coat.
» details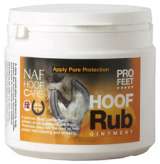 A unique hoof ointment made with extracts of essential eucalyptus oil. This clear, natural ointment penetrates deep into the horn to keep it supple and help to protect the hoof from becoming brittle and prone to cracking and splitting.
» details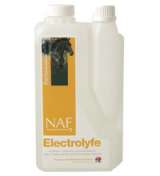 A balanced combination of the essential electrolytes, sodium, potassium, magnesium and chloride in a unique palatable liquid supplement.
» details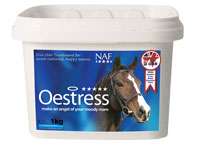 FIVE STAR OESTRESS
For the nutritional support of the hormonal system in mares. Recommended for mares who experience difficulties with their seasons, rendering them 'moody'.
» details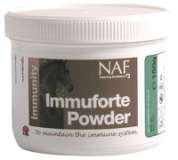 Immuforte Powder
The ultimate immune support for when they need it most.
» details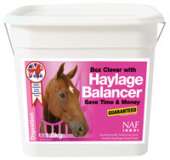 Comfort the unsettled horse, neutralize & absorb excess acids, soothe and settle the gut and help guard against gastric upset. Contains a unique digestive clay, includes antacids & live probiotic yeasts to optimise gut function. Also providing a broad spectrumof vitamins andminerals to balance the high fibre diet, Haylage Balancer is the only supplement your horse will need to maintain all round health and vitality.
» details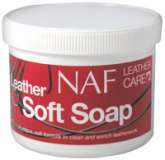 NAF Leather Soft Soap
A unique, soft formula to clean and enrich leatherwork. Lifts dirt and grease from the leather while softening leather. For a complete finish, allow to dry and polish surface of leather with a soft, dry cloth.
» details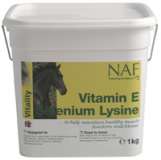 Vitamin E Selenium Lysine
Supports muscle function in the performance horse. Particularly useful in those geographical areas where the soil is likely to be selenium deficient. Contains selenium yeast, safer to use than inorganic forms.
» details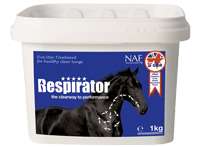 Provides valuable nutritional support to the respiratory mucosal immune system and the delicate capillary blood vessels that surround the lungs. Contains a high concentration of procyanadins with ortho pherolic groups which are particularly potent antioxidants. Recommended for horses with hypersensitivities to external airborne irritants such as dust, spores, mould and pollen.
» details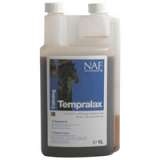 Tempralax
A unique dietetic for the reduction of stress reactions. Designed to be used as and when needed.
» details
Developed by veterinarian scientists and approved by leading farriers PROFEET offers Five Star nutritional support for quality hoof growth and protection against cracked brittle hooves.
» details