About NAF
With over 25 years experience in Equine Supplement formulation and manufacture NAF is the most respected and well known brand of supplements for horses in the UK today, renowned not only for our products but also for our passion for horses everywhere.
Using proven ingredients found in nature and creating unique effective formulations we pride ourselves on our unparalleled commitment to quality.
We believe in using only the best natural ingredients, which are fully traceable and are combined to create unique formulas by our team of veterinarian scientists and nutritionists.
The result is an extensive range of products, which are designed to offer you something for your horse's every need.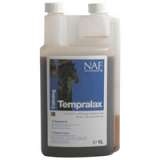 Tempralax
A unique dietetic for the reduction of stress reactions. Designed to be used as and when needed.
» details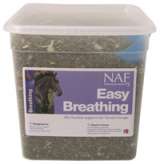 A comprehensive blend of herbs specifically chosen for their beneficial effects on lung tissue integrity. Must be fed regularly over a prolonged period, due to the cumulative effects of herbs.
» details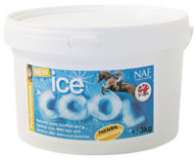 Ice Cool is a highly effective instant cooling clay containing a blend of natural clays, together with Witch Hazel & Arnica, both well known for their naturally astringent qualities. Ice Cool Naturally cools, soothes and tightens sore, tired legs and tendons after strenuous exercise. Ice Cool is both easy to apply and even easier to wash off!
» details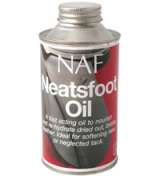 NAF Neatsfoot Oil
The traditional choice of saddlers. A fast acting oil to nourish and re-hydrate dried out, brittle leather. Ideal for softening new or neglected tack. Does not rot stitching.
» details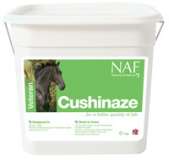 Cushinaze
Designed to support vitality, provide nutritional support of the pituitary gland and optimise gut function.
» details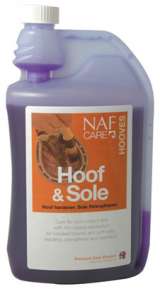 A topical application to strengthen soft soles and cracked hooves,
and to disinfect frog area.
» details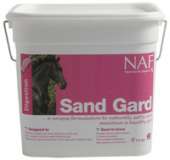 To support horses and ponies prone to gut stress when grazing on dry, sandy pasture.
» details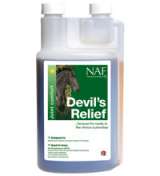 Devils Relief
Devils Claw and powerful antioxidants combine with MSM to maintain joint comfort and support quality of life forever. When you need to comfort your horse's joints and his quality of life is your priority, give him Devil's Relief... the choice is painless.
» details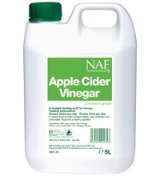 Apple Cider Vinegar
A traditional product to maintain supple joints and a healthy appetite.
When to feed:A natural tonic to help maintain vitality and coat condition.

» details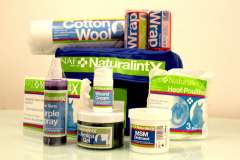 Superb Offer £74.95
First Aid Bag with all the contents: Naturalintx poultice, Hoof poultice, Aloe Vera Purple Spay, Arnica Gel, MSM Ointment, Wound Cream, Cotton Wool and 2 X wrap. Excellent carry bag with room for accessories. A must for every horse owner and horse!
» details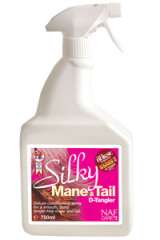 Silky Mane & Tail D-Tangler
A deluxe conditioning spray for smooth, shiny tangle-free manes and tail
» details