NaturalintX - our aim is to take care of your horse, naturally
With the ever increasing trend to move away from chemical and synthetic approaches towards caring for our horses, NAF have turned their expertise in natural equine care to first aid, with the launch of NaturalintX. Within the new NaturalintX first aid range, you will find a choice of veterinary approved, 100% natural dressings for wound management, together with naturally formulated applications to support the healing of minor wounds, cuts, abrasions and strains.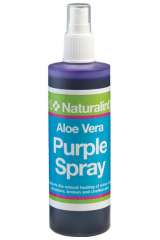 Aloe Vera Purple Spray
A gentle non aerosol spray to support the natural healing of broken or chaffed skin, minor cuts and abrasions. Also helps to discourage flies from open wounds.
Directions for use:
Gently spray onto affected area, ensuring it is clean and free from debris prior to application.
» details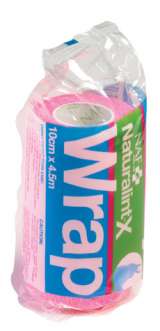 Wrap
A cohesive, elasticated support bandage, purpose designed to hold wound dressings carefully in place. When applied correctly at approximately 50% stretch the NaturalintX Wrap will effectively secure the dressing neatly and comfortably over the wound. Efficient and easy to use.
» details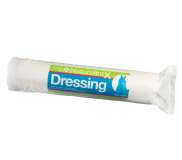 Dressing
The softly cushioned NaturalintX Dressing protects and insulates the leg to support minor wound management. The highly absorbent cotton padding is encased in a tubular non woven casing to provide a low adherent protective dressing.
» details