The LeMieux Pro Range is made from the finest quality Merino lambskin sourced from Western Australia. Unrivalled in density, softness nd professional design, which includes a clear spine ans Swan-Neck high wither. The beautiful lambswool provides excellent cushioning and breathability without excessive bulk to distort saddle fit. The naturally strong skins wear well and importantly machine wash.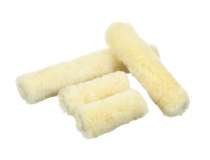 Lambskin Headcollar Sets
Merino Lambskin Headcollar sets - four piece set gives protection from rubbing and gives a luxurious look to any headcollar.
» details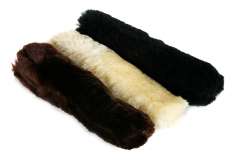 Lemieux Lambskin Noseband & French Blinkers
Made from the same high quality Australian Merino lambskin as the numnahs these velcro covers reduce rubbing from tight nosebands and can help focus & concentration. Can also be used on cheek pieces in place of blinkers.
Available in three colours. 28cm but can be cut to any size.
» details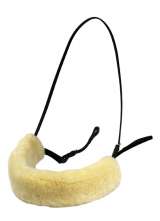 LeMieux BreastGirth Cover
BreatGirth Cover, Soft merino lambskin with velcro for fleible attachment. New longer length to cover points on shoulder comes around to the saddle flap either side. Can be cut to size.
Size 100 x 75cm
» details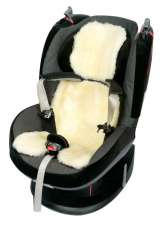 LeMieux Lambskin Baby Liner
Baby Liner, beautifully soft dense Merino Lambskin gives babies warmth in the winter and breathability and wicking in the summer. Dye free medicated wool ensures no allergic reactions. Fits easily into pushchairs and carseats. Size adjustable velcro with removable head support for small babies.
» details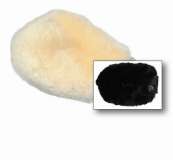 LeMieux Lambskin Mitt
Beautifully made wash or grooming mitt from the same high quality Australian Merino lambskin as the numnahs for that finishing touch when shampooing or grooming - Available in natural & black
One Size
» details