A complete range of rugs Outdoor, Stable, Fleece, Fly rugs, Coolers, Ride-On, Neck covers and rug accessories.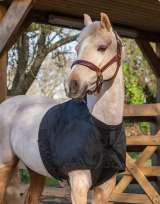 XXS, XS, M, L & XL Currently out of stock
Friction Free Bib by LeMieux.
A new take on the anti-rub bib that stays in place!
Friction free polyester combined with 4 way stretch bamboo chest and wither guard make for the perfect fit.
Belly straps are also elasticated with stretch bamboo and strong wide Velcro secure fastening. Perfect for stable & turnout.
Merino Plus wither guard protects from the weight of rugs and minimises friction.
Available: XXS, XS, S, M, L & XL (Black only)
| | |
| --- | --- |
| Size of Anti-Rub Bib | Hands |
| XXS | Up to 11.2hh |
| XS | Up to 12.2hh |
| Small | Up to 13.2hh |
| Medium | Up to 14.2hh |
| Large | Up to 15.2hh |
| XL | Up to 16.2hh |
» details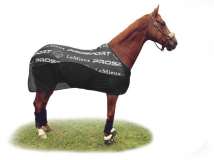 Apologies 6'3" 6'6" & 6'9" Out of Stock
Carbon Cooler by LeMieux.
Redefining the meaning of cooling.
This Incredibly lightweight and comfortable cooler is suitable before & after exercise. Cross-woven nano fibre layers control airflow to cool whilst maintaining muscle temperature through the shoulder, back & hind quarters.
Ergonomic cut contours key muscles groups whilst allowing air to circulate through lower close weave mesh.
Ideal to keep muscles warm between classes or during traveling.
Solid gun metal nickel fastenings complete the Carbon Cooler.
Available in sizes 5'0" to 6'9"
» details