All Equilibrium's products are of the highest quality and are made in a way that gives you confidence in their ability to perform and help you enjoy your horse.
Equilibrium Therapy Range, Leg protection, Fly Protection, Sun Protection and Head Shaking.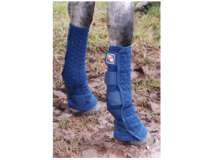 Price:
£66.95
-
£6,466.96
Help keep your horse's legs clean, warm, dry and mud free to prevent mud fever. Soft and comfortable, they are designed to fit snugly to the contours of the leg like a second skin. Superbly flexible and breathable.
» details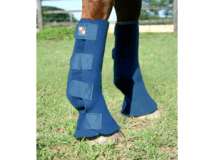 Help prevent leg injury during turn-out
Offer superb protection from over reaches, knocks and grazes
Made from water resistant, fast drying 7mm Rotex (a tough coated neoprene)
Extremely durable and easy to clean
Super comfortable for the horse to wear
As they help to keep the legs warm and dry, they are ideal for horses with arthritis and ringbone.
» details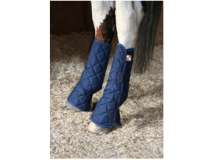 Help to keep joints warm and maintain effective circulation. Wick moisture away from the skin - ideal for wet, cold legs after exercise or turnout. Can help to relieve the symptoms of arthritis in afflicted horses.
» details