Bits and bobs that are always useful at the yard or at a competition.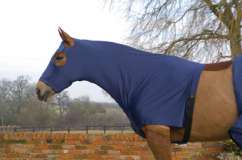 APOLOGIES OUT OF STOCK
Made in durable Lycra, this hood has an easy to use zip closure with an elasticated surcingle and hook & Loop fastening. It is ideal for head-shy horses when getting on puul-on hoods is difficult. Great for keeping plaits neat and tidy or just keeping the mane clean.
» details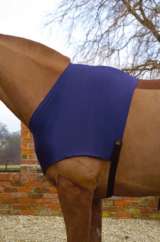 Made from stretch fabric, this shoulder guard will protect against rubbing rugs, and as a high cut to protect the withers. It has an adjustable surcingle with a hook and loop fastening for ease of fitting.
» details