We are a family team Cameron running the business specialising in Horse Transport, Suzie supporting where she can alongside her full time job, Callum and all our four legged friends. Ruby our dutch warmblood horse and the gorgeous Rhodesian Ridgebacks Stan, Alice and Izzy and Bella our Patterdale cross terrier.
We are based in Woolacombe, North Devon and Suzie has grown up with horses progressing from riding stables to Pony Club, Riding Club, British Eventing and now competing at British Dressage medium level.
Our mission is to bring great quality and service to you through our on line store and if you are using our Horse transport or Freelance Equine Driver Service you and your horses will have the very best travel whatever journey we are on whether European Travel or within the UK
Please if you wish to know about any of our services feel free to ring, contact us through the website info@campbellequestrian.co.uk or our Facebook page Campbell Equestrian or come and chat to us if you see us at a show.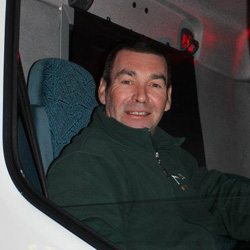 Cameron Campbell
Cameron has been in business for over 25 years and now spends the majority of time in Horse Transport using either our 3.5 tonne lorry (Reg) for transport both through the UK and our very popular European work. Cameron is regularly in Germany, Holland, France, Spain & Portugal. Cameron also offers a freelance Equine Transport Driver service where he will drive your vehicle and precious equine cargo anywhere you wish to go within the UK and Europe.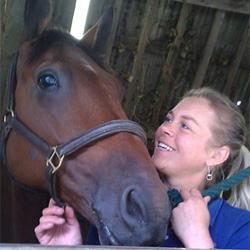 Suzie Campbell
Suzie works full time but supports Cameron. Suzie has been involved with horses all her life and has been very involved with British Dressage competing up to Advanced Medium Level.
Callum our son is a great help to us bringing us into the world of technology and supporting us all. Callum once enjoyed his riding but now is working full time in farming and starting to build his own flock of sheep. We hope he will one day be more involved with the business especially the Horse Transport.
We hope you enjoy our site please let us know what you think – we look forward to hearing your feedback.
Cameron, Suzie and Callum.